品牌故事
Brand Story of Hanvet
在承接国外公司动物药品研发外包和合同生产的同时,上海汉维注意到中国伴侣动物药品市场的空白。随着中国GDP的持续增长,宠物已成为很多家庭的重要成员,宠物诊疗需求也急剧增加。但由于药物研发和申报注册的高昂投入及周期漫长,生产投资巨大的合规新药难以销售或陷入亏损,因而很少有企业愿意投入大量资金研发、生产和推广合规新药。在欧美等国家地区,官方对动物药和人用药实施完全相同的药品注册、生产和销售管理规范,并且由同一管理机构FDA或EDQM严格管理,制售假药的行为将受到严重的惩罚,几乎没有企业会去制假售假,因此推动了动物药品市场的健康发展,高水平的动物保健促进了人与动物的和谐相处,提高了家庭生活快乐和质量。短短十多年,国际上宠物药品的销售额已超过整个兽药市场份额的50%,然而中国自己的合法合规产品近乎空白,中国亟需合法、合规、安全、有效的宠物专用药物和规范诊疗服务。
While undertaking outsourcing of R&D of veterinary medicines and contract manufacturing projects, Shanghai Hanvet noticed the market vacancy and the increasing need of companion animal healthcare products in China. With continuous increase of GDP in China, companion animals become the very important family member in many families. The demand of diagnosis and treatment service is sharply increasing. Owing to the huge investment and long cycle of R&D and registration of veterinary medicines, there are a great number of false companion animal healthcare medicines with false product license , or many human products which is not suitable for companion animal use in dosage. As a result, very few pharmaceutical companies are willing to invest high cost in R&D, manufacturing and marketing new and regulated medicines for companion animal use, which is totally opposite to developed countries like European and the America, where management practices of veterinary medicines and human medicines are implemented the same, and controlled uniformly and strictly by authorities of FDA or EDQM. In these countries and regions, companies manufacturing and selling fake medicines will be given serious punishment, so barely companies manufacture and sell fake medicines, which motivates the healthy development of companion animal healthcare medicines market. The high level of animal health promotes the harmonious relationships between animals and mankind, and also improves the happiness and better quality of their life. In a short period of ten years, the sales of companion animal healthcare medicines in global has occupied more than 50% market share of the whole veterinary medicines market. In the meantime, there is nearly non-existence of high qualified product and brand of Chinese companies. Obviously, regulated, safe and effective companion animal healthcare medicines as well as diagnosis and treatment services are desperately needed in China.
2009年开始上海汉维斥巨资不断增添国际先进的研发检测设备,聘请国际知名技术专家领衔研发和注册国际上前沿的动物药品,突破性地研发出安全有效、使用方便、适口性良好、计量精确的宠物专用药品,立志为中国宠物健康贡献一份力量。
秉承着"诚正专致,严谨创新"的精神,经过5年的不懈努力,汉维在2013年获得国家二类新兽药证书。随后,又相继获得4个国家新兽药证书,累计获得8个宠物类国家新兽药证书的中国企业。同时公司凭借领先、雄厚的研发实力获得多项专利证书,并获得上海市科技型中小企业创新基金等奖项。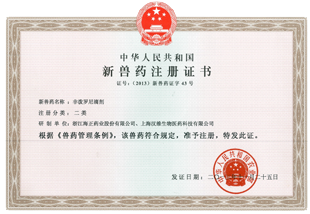 Since 2009, Shanghai Hanvet has been invested huge in introduction of the most advanced R&D and testing equipment in the world, and hired world famous technical experts to lead the R&D and registration of the most cutting-edge companion animal healthcare medicines in the world. In a breakthrough, Shanghai Hanvet has developed safe, effective, convenient to use, palatable and accurately measured companion animal healthcare medicines. It is the hope of Shanghai Hanvet to develop high-end companion animal healthcare medicines of China, and to provide professional marketing services to customers.
Obedience to the corporate value of "With integrity and expertise, strive for rigor and innovation", and through five years' tireless efforts, Shanghai Hanvet were approved 2 new veterinary drugs certificates in China in 2013, and another 4 new veterinary drugs certificates in 2015, becoming a company that acquires the most new veterinary drugs certificates dedicated for pet use in China in recent years. In the meantime, depending on its leading and tremendous strength in R&D, Shanghai Hanvet has been approved a number of China National invention patents, and has been granted small and mid-sized enterprise innovation fund in science and technology field, and National Hi-tech Enterprise Authenticated Certificate.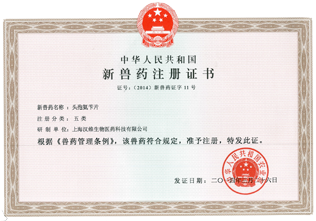 在制剂研发、新药注册获得国内外专家及政府认可的同时,上海汉维创建了宠物医药健康品牌"汉维宠仕®",立志于把汉维宠仕®打造成为优秀的国际化专业宠物健康领先品牌。在生产上,上海汉维与国内优秀的动物药品公司合作严格按照国家药品GMP良好生产管理规范组织生产。在销售服务上,建立了自己的高素质、经验丰富的全国性专业化团队和客户服务呼叫中心,严格遵循国家药品GSP良好销售管理规范实施销售,及时为客户提供合法、合规、安全、有效的宠物专用药品和专业服务。同时,上海汉维建立了先进的订单和物流管理系统以帮助用户及时和方便的得到所需的产品。2015年,汉维宠仕®的两个宠物形象Hansen和Vicky加入了上海汉维,希望帮助宠物小伙伴们早日回到健康快乐的幸福生活中。
随着中国经济蓬勃发展,越来越多的家庭拥有了可爱的伴侣动物,宠物成为很多家庭不可或缺的成员。汉维宠仕®将为中国的宠物们带来更多国际领先水平的宠物专用医药保健产品,让中国越来越多的宠物得到良好的健康保障。"一切为了更放心",上海汉维将倾听用户的心声,了解用户的需求,重视用户感受,通过每一天的努力使汉维宠仕®成为值得信赖的国际化专业宠物健康品牌。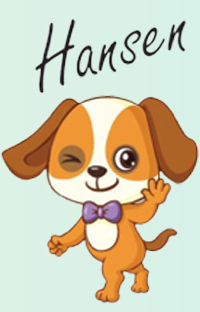 While its R&D of preparations and registration of new veterinary drugs being approved by foreign and domestic experts as well as authorities, Shanghai Hanvet has founded brand of companion animal healthcare medicines in China, "Hanvet Pet Health", and is aspiring to making it the best international and professional companion animal healthcare brand. Shanghai Hanvet organizes production strictly complying with GMP(Good Manufacturing Practice). Shanghai Hanvet has established a national sales team with high-qualified and experienced sales personnel, as well as a comprehensive customer service call center. Strictly complying with GSP(Good Supply Practice). Shanghai Hanvet provides customers with regulated, safe, effective pet medicines and professional services. Meanwhile, Shanghai Hanvet has established an advanced order and logistics management system, which enables customers to acquire products in-time and conveniently. In 2015, Hansen and Vicky, two cartoon character joined Shanghai Hanvet. They want to help pets recover and live a happy life.
With the flourish of China's economy, more and more families own their adorable companion animals, and pets are becoming indispensible family members. Hanvet pet health will bring pets in China with more and more advanced pet health care products and health security. Motivated by its slogan of "All for your trust", Shanghai Hanvet listens to customers' demand and treasure consumers' response. Through endeavor every day, Hanvet Pet Health becomes the international and professional pet health brand in China.